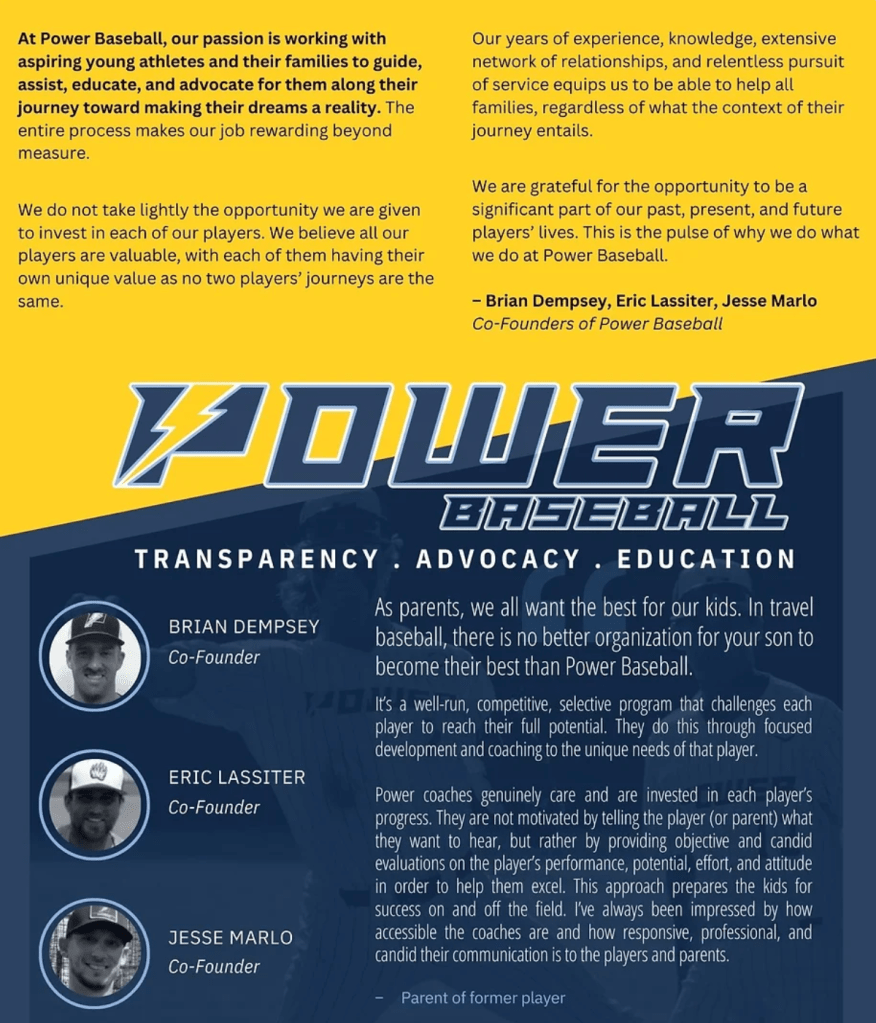 Transparency. Advocacy. Education.
At Power Baseball, Our passion is working with aspiring young athletes and their families to guide, assist, educate, and advocate for them along their journey toward making their dream a reality. The entire process makes our job rewarding, beyond measure.
We do not take lightly the opportunity we are given to invest in each of our players. we believe all our players are valuable, with each of them having their own unique value as no two players' journeys are the same.
Our years of experience, knowledge, extensive network of relationships, and relentless pursuit of service equip us to be able to help all families, regardless of what the context of their journey entails.
We are grateful for the opportunity to be a significant part of our past, present, and future players' lives. This is the pulse of what we do what we do at Power Baseball.
Brian Dempsey, Eric Lassiter, Jesse Marlo – co-founders of Power Baseball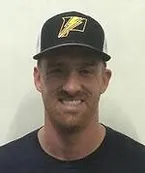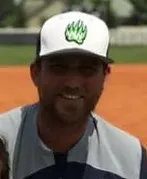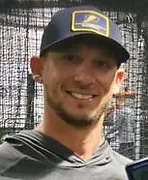 Parent Testimonial Quote
As parents, we all want the best for our kids. In travel baseball, there is no better organization for your son to become the best than Power Baseball.

It's a well-run, competitive, selective program that challenges each player to reach their full potential. They do this through focused development and coaching to the unique needs of that player.

Power coaches genuinely care and are invested in each player's progress. They are not motivated by telling the player (or parent) what they want to hear, but rather by providing objective and candid evaluations on the player's performance, potential, effort, and attitude in order to help them excel. This approach prepares the kids for success on and off the field. I've always been impressed by how accessible the coaches are and how responsive, professional, and candid their communication is to the players and parents

-Parent of former Power player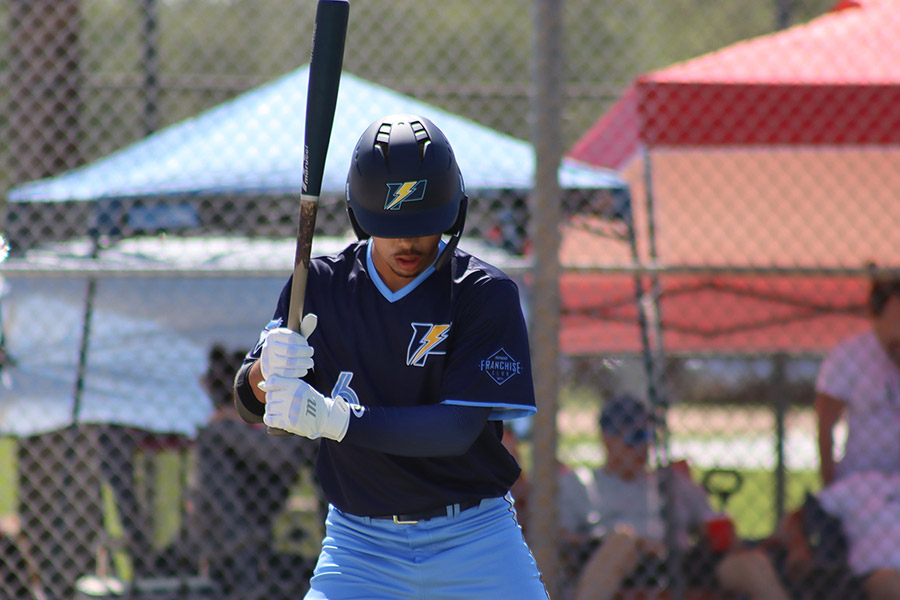 what do you get with Power Baseball?
Not all travel ball teams are created equal.
At Power Baseball we pride ourselves on transparency. We have created a system built to advance every player and our package pricing is designed to save you time and money. The table below compares a-la-carte prices for goods and services with our combined yearly package:
Goods & services

description

A la carte Price

Education
written & video content on relevant topics
$360 annually
Recruting Consulting
Meeting with current ownership representative (per request guaranteed 1 year )
$900 annually(per NCSA pricing)
Network & Advocacy
200+ college contacts, agencies, & MLB scouts, Blue Jays affiliate
Invaluable
Recruiting videos
Full-time media director on staff
$500
CURVE
Player development app with mobile coach access
$250
Blast Motion
Player development app mobile coach access
$215
Experienced coaching Staff
Top high school coaches in region. Current & former college coaches and staff.
Invaluable
Competitive Tournaments & Scout Day
Hand-selected events for maximum exposure
-$450 per event
Discounted Apparel & Equipment
Marruci & Victus equipment & apparel
Franchise Club pricing
$5,250
Position player $2,400
Pitcher Only $2,150